Car Rental Services Kerala
Car rental service in Kerala is become matter of single click with MyTaxiIndia (MTI). At MyTaxiIndia you can book taxi in Kerala for airport transfer / Railway station transfer. You can check the price online for Kerala taxi rental service and hire car, taxi in Kerala for out station and local trip.
Car Hire In Kerala
Kerala is a state in southern India, known as the tropical paradise of waving palms and wide sandy beaches. Kerala is famous for its backwaters, mountains, coconuts, spices and art forms like Kathakali dance etc. Kerala has so much to offer that is why it is also known as "God's own country".
Therefore we at MyTaxiIndia offer the best taxi services to make your travel to Kerala a beautiful and remarkable journey.
Mytaxiindia (MTI) Car rental services in Kerala:
Airport Transfer in Kerala
Taxi hire in Kerala for local uses
Kerala Taxi Hire package for Out station uses
Hire car in Kerala for M.I.C.E
Kerala Car rental service for Marriage, party and event
Corporate Cab Rental in Kerala
With world class tourist sporting options, ayurvedc spas and treatments kerala is a perfect tourist destination among Indians and foreigners too. Tourist can book mytaxiindia's taxi service in kerala from our portal or they has also option to book car, taxi rental in Kerala from our two branch offices: Cochin and Trivandrum.
A Large number of visit options ranging from beautiful high altitude Blue Mountains, to marvellous rain forests to sun-sand beaches, kerala become a top tourist destination every season for tourists.
The state is blessed with great natural beauty and diverse ecology.
Kerala is well connected via airways ( Cochin international airport ) via train ( Trivandrum rajdhani, and roadways NH-66, Nh-544 etc.
Famous places to see in Kerala are Blue mountains of the western ghats, Periyar national tiger park, Kovalam beach, alapuzha beach, cherai beach , Hill palace , Cher,am Perumal Mosque , Akkalum Tourist Village etc.
Come and visit "Gods own country" Kerala with us for a lifetime experience.
Customer Reviews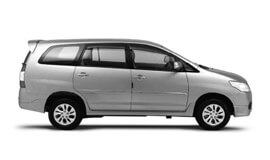 Toyota Innova
"Mumbai To Pune"
Overall Rating: 4/5 stars
This was my first online booking with mytaxiindia. We had hired a Innova car for 6 days trip of Delhi, Shimla and manali. I can say it was my one of the best road trip. We get the confirmation on real time and get the driver detail before starting of this tour. Vehicle was new and driver "Vinod " knew all routes. I like to thanks team MTI they made taxi booking so easy. Thanks !!

Manik Shah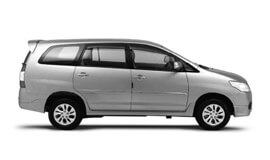 Toyota Innova
"Mumbai To Pune"
Overall Rating: 4/5 stars
Dear Sir / Madam

Happy New Year! I would like to thank you again for the wonderful service that you provided to my husband and I on our recent holiday to India. Everything that arranged perfectly. The drivers were friendly and courteous and I would highly recommend this service to anyone looking to book a taxi in India.

Many thanks again and kind regards - Asta Fortt Asta Fortt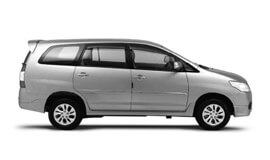 Toyota Innova
"Mumbai To Pune"
Overall Rating: 4/5 stars
It was best my trip ever. I travelled there with my 3 friends. We have first time booked taxi from mytaxiindia. We had compared the taxi price from so many companies. But I must say i got unbitten cost from Mytaxiindia.com. We were worried about the service. But when we arrived at Trivandrum airport driver Mohan was waiting for us at arrival point. We see the car it was new and clean. It was totally value for money tour experience. Thanks team MTI keep it up.

Kartik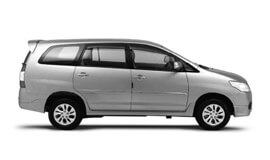 Toyota Innova
"Mumbai To Pune"
Overall Rating: 4/5 stars
My Taxi India is providing car rental services for customized solution as per one's need. Rates are fairly reasonable & all charges are explained well in advance. Mr Anshuman Mihir is very co-operative. I hired a Tavera for 2 days for Outstation use. The chauffeur on both these days were quite well versed & courteous. It was a very good experience. Looking forward to availing their services again for the next visit. Thanks!!!

Rakesh Kumar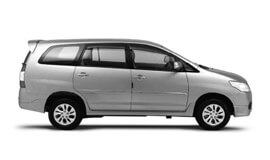 Toyota Innova
"Mumbai To Pune"
Overall Rating: 4/5 stars
Thanks for giving me 30 % off on this given package. It was my most memorable trip. Car was good, driver was nice. In sort everything was just awesome. Thank you.

Anita Kapoor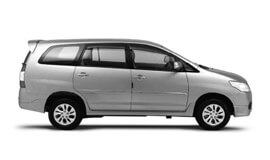 Toyota Innova
"Mumbai To Pune"
Overall Rating: 4/5 stars
I got surprise when I check the price at mytaxiindia . Mytaxiindia's price is 20 % lesser then other local taxi operator and its service us up to the mark.

Pradeep Kumar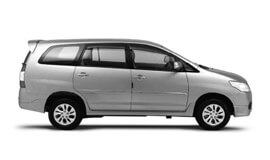 Toyota Innova
"Mumbai To Pune"
Overall Rating: 4/5 stars
I had booked a swift desire from Mytaxiindia.com for 4 days during my recent visit to Shimla and Manali. The over-all experience was very excellent. The owner, Mr Anshuman Mihir , provided us a well maintained car that was safely driven by his driver, Kuldeep. Roads are bad and the traffic chaotic, thus a good car and good driver matters a lot. Our safety is foremost in our thoughts when travelling with family and thus I would certainly recommend the car rental services Mytaxiindia. I want to say lot of thanks My Taxi India Team member!

Mohit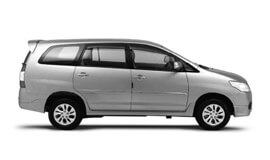 Toyota Innova
"Mumbai To Pune"
Overall Rating: 4/5 stars
We booked a Tata sumo taxi from NJP to Darjeeling and then Gangtok. Taxi and driver both are good. We are happy with the service of Mytaxiindia

Kapil Sharma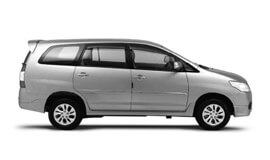 Toyota Innova
"Mumbai To Pune"
Overall Rating: 4/5 stars
It was very good trip. We booked Xylo car . Vehicle condition was very good. You should work on your price. Otherwise every thing was fantastic.

Vikram Bhalla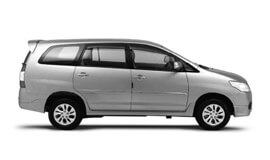 Toyota Innova
"Mumbai To Pune"
Overall Rating: 4/5 stars
This was my forth trip of Gangtok. I never had such a better experience before. I always faced taxi and driver related problem that way many of my friend usually avoid to come here. But this time we booked taxi from Mytaxiindia. this time every thing was perfect taxi condition and driver wasso good.

Sameer Jain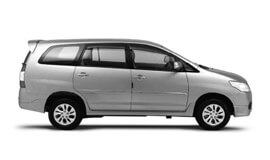 Toyota Innova
"Mumbai To Pune"
Overall Rating: 4/5 stars
We have booked a Indigo car at Shirdi. I am really amazed by your service quality. I request you to start your service at my home town Patna. Thanks

Rajeev Yadav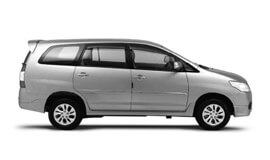 Toyota Innova
"Mumbai To Pune"
Overall Rating: 4/5 stars
I have booked a Indigo car for a week for Himachal tour. I don't feel any problem in my entire tour. Hire a good taxi was always a much taught task for me and I had some bed experience in past but MyTaxiIndia made it so simple. I recommend mytaxiindia for safe journey.

Sanjeev Kumar Agrawal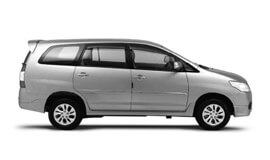 Toyota Innova
"Mumbai To Pune"
Overall Rating: 4/5 stars
I have booked a Indigo car for a week for Himachal tour. I don't feel any problem in my entire tour. Hire a good taxi was always a much taught task for me and I had some bed experience in past but MyTaxiIndia made it so simple. I recommend mytaxiindia for safe journey.

Sanjeev Kumar Agrawal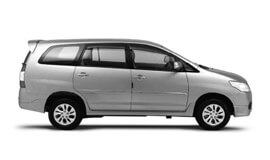 Toyota Innova
"Mumbai To Pune"
Overall Rating: 4/5 stars
It was the cheapest price among other companies. I told them we need English speaking driver because we don't understand Hindi. They full fill our request. Thanks lot MTI

V.venugopal Reddy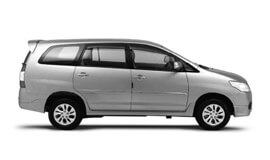 Toyota Innova
"Mumbai To Pune"
Overall Rating: 4/5 stars
This is excellent car rental portal, great service, and professional people. Keep it up.

Navjot Kaur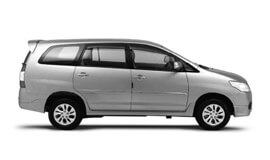 Toyota Innova
"Mumbai To Pune"
Overall Rating: 4/5 stars
It was my first kerala trip. We booked our hotel one month before. But we were not sure how do I book taxi. I tried to some travel company of Cochin but there price was high and it was not clear how they are charging. Also it was not guaranty for service. I decide to go with brand so I choose Mytaxiindia for Cochin car rental. I am very happy with your service. It was great experience

Jayanti Bhai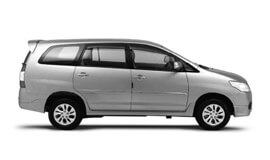 Toyota Innova
"Mumbai To Pune"
Overall Rating: 4/5 stars
This is really one of best Car rental portal. Price is very competitive and I like the way you are giving 24x7 customer care support.

Sunita Sharma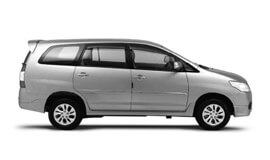 Toyota Innova
"Mumbai To Pune"
Overall Rating: 4/5 stars
I am Mumbai based business person my mostly client are from abroad and this company handle all my travel related need in Jisalmer-Jodhpur .The work very positively and with honesty. Some time We required 4-5 cars on a short notice for our delegation and I must congratulate Mr. Anshuman Mihir and his team to organize everything so professionally. All vehicles reported as per instructions and the chauffeur were extremely helpful and courteous. Thanks for their excellent services.

Mr. Amit Bhardwaj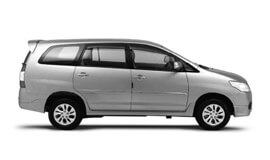 Toyota Innova
"Mumbai To Pune"
Overall Rating: 4/5 stars
Everything was well arranged for my entire tour. Driver was always on time, he give us all beautiful sightseeing of kerala which was given or not given in our itinerary. I have never got such professional service before.

Dr. Umesh Shah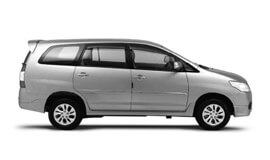 Toyota Innova
"Mumbai To Pune"
Overall Rating: 4/5 stars
Thanks for your excellent service it was my very good family trip. I had booked Indigo but you upgrade my vehicle to Honda City as complimentary. Thanks for this.

S. Kumar Swami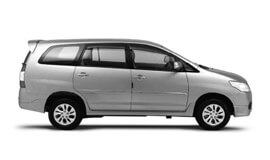 Toyota Innova
"Mumbai To Pune"
Overall Rating: 4/5 stars
I booked my taxi for Jaipur- Udaipur – Jaisalmer trip. I am very happy with mytaxiindia's service. It is really value for money.

Denial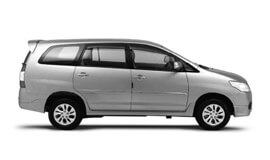 Toyota Innova
"Mumbai To Pune"
Overall Rating: 4/5 stars
I have booked a tempo traveller for 4 day in Manali. I got the confirmation online within a minute and get the driver detail before this tour. It was simply awesome.

Vikas Bhatia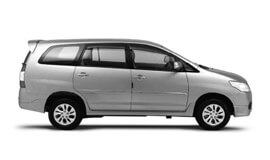 Toyota Innova
"Mumbai To Pune"
Overall Rating: 4/5 stars
I am very satisfied with MytaxiIndia Jammu car rental service. I booked two Innova and I find mytaxiindia's price was lowest among other. Driver Denish Singh and Innova cars were very good. Next time I again like to consider mytaxiindia.

Suresh Srivastava :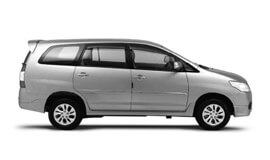 Toyota Innova
"Mumbai To Pune"
Overall Rating: 4/5 stars
I like to say thank to Mytaxiindia team to make our 56 people group tour possible. I like to share my experience, It was our office's annual vacation tour for Kashmir. We receive lots of quotation for this trip and after checking the price and brand reputation we had decided to go with mytaxiindia. I must say the service we receive there it was above our expectation, I like to recommend mytaxiindia.

Kritika Kumar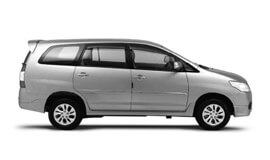 Toyota Innova
"Mumbai To Pune"
Overall Rating: 4/5 stars
Thanks for your help to find my lost money and send it back on my address. I like to say thanks to all MyTaxiIndia, Kolkata team.

Raman Sharma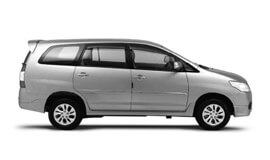 Toyota Innova
"Mumbai To Pune"
Overall Rating: 4/5 stars
Thanks mytaxiindia to make our vacation wonderful. Your driver and vehicle was good. Everything was fine. I will surely consider you service for next time.

Ravi Kumar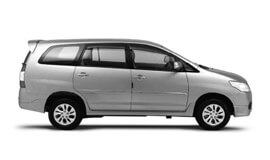 Toyota Innova
"Mumbai To Pune"
Overall Rating: 4/5 stars
I hired a car for Madurai-Ooty-madurai tour, services was very goo and driver's behaviour was very good. The driver is very co-operative. Thanks!!!!.

Mr. Abhishek (software Developer)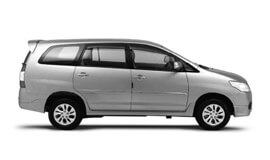 Toyota Innova
"Mumbai To Pune"
Overall Rating: 4/5 stars
I have booked taxi for Bangalore – Mysore – Ooty trip. Everything was perfect driver was well behaved and car was also good. I really like this car rental web portal it is very user friendly.

Ajay Varma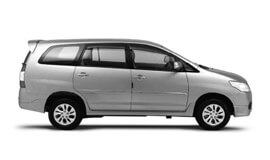 Toyota Innova
"Mumbai To Pune"
Overall Rating: 4/5 stars
I have booked Innova taxi for Marurai, Rameswaram and Kanyakumari trip. It was my fist online booking with mytaxiindia. My journey was perfect. I found this is very reliable car Rental Company

Abhinav Mahindra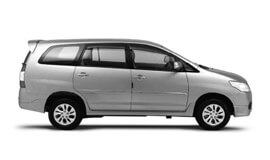 Toyota Innova
"Mumbai To Pune"
Overall Rating: 4/5 stars
I like recommend mytaxiindia to all. This year in January I had travelled Udaipur – Mount Abu -Jodhpur with my family. We had booked 12 seater tempo traveller for 6 days. I can say it was my memorable tour. Service that given by mytaxiindia was fantastic .

Deepak Magajan :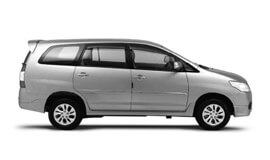 Toyota Innova
"Mumbai To Pune"
Overall Rating: 4/5 stars
I came Jodhpur with my friends. I was my 4th trip of India. But this trip was different from my other trip. I find mytaxiindia.com from internet when I was trying to find car rental service in Jodhpur. I check the taxi tariff and booked a taxi for there. It was great experience. Driver Vijay singh had the good knowledge about all places and the taxi was neat and clean. Thank

Kate Roberts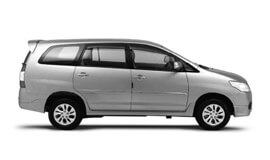 Toyota Innova
"Mumbai To Pune"
Overall Rating: 4/5 stars
I had booked two Innova cars with mytaxiindia in the month of March. I like to thanks Mytaxiindia team they take my booking on just phone call and send the vehicle for us without having any advance payment. I must like to add we get very good cars and both the drivers were gentleman. Thank team MyTaxi India

Mahesh Seth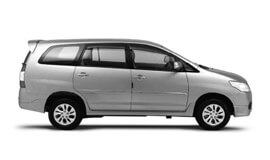 Toyota Innova
"Mumbai To Pune"
Overall Rating: 4/5 stars
Hi I like to recommend mytaxiindia to all travellers if you are planning to travel anywhere you should check the taxi tariff at this car rental portal. It gives online transport tariff for all city of India. I found this very reliable and safe. I had used mytaxiindia's taxi in Khajuraho for local uses. It was good taxi .

Ramesh Goal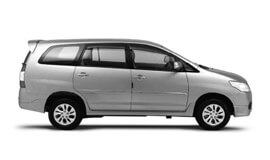 Toyota Innova
"Mumbai To Pune"
Overall Rating: 4/5 stars
I have been using mytaxiindia's taxi in Coimbatore from last 6 month. I found this very good reliable car rental company in Coimbatore.

Baljeet Singh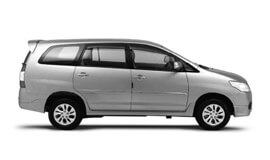 Toyota Innova
"Mumbai To Pune"
Overall Rating: 4/5 stars
I had booked a Indigo car in Chandigarh for 4 nights 5 days for Shimla & Manali tour. At the end of this tour I lost my wallet in Car. I realized it when I took the flight from Chandigarh. After landing at Mumbai Airport I called on MyTaxiIndia Customer care no. and tell them the story. I like to thanks them they took the immediate action and within one week I got my wallet. Thanks mytaxiidnia

Ankit Sharma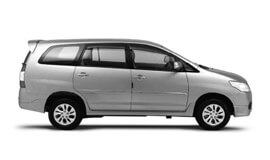 Toyota Innova
"Mumbai To Pune"
Overall Rating: 4/5 stars
I visit Amritsar for official purpose for one day. My taxi was not booked, after arrival at Amritsar airport I called mytaxiindia to send the vehicle at Amritsar airport. I like to thanks them within 15 minute I got neat and clean taxi over there. Thanks mytaxiindia for your prompt service.

M. Srinivas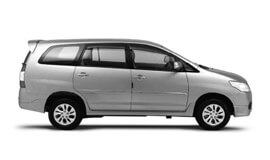 Toyota Innova
"Mumbai To Pune"
Overall Rating: 4/5 stars
It was best car Rental Company I ever found. This portal is very user friendly. I had booked a cab in Ooty for 3 day. They gave very good cab. Cab was new and had music player, Ac was worked properly. Best service..!!

Manindar Singh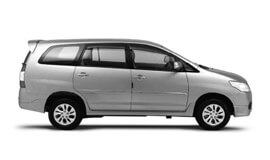 Toyota Innova
"Mumbai To Pune"
Overall Rating: 4/5 stars
Very good Driver, good Car at very affordable price.

Vijay Chaudhary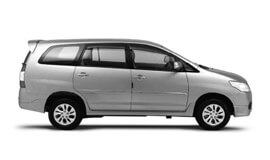 Toyota Innova
"Mumbai To Pune"
Overall Rating: 4/5 stars
No complain. It was excellent trip.

Vineet Patel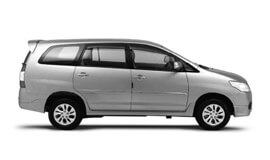 Toyota Innova
"Mumbai To Pune"
Overall Rating: 4/5 stars
Thanks for giving me 1000 Rs cash back on this booking. I like to recommend my taxi india to all

Saurabh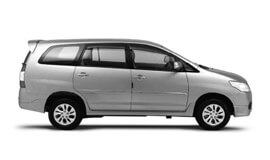 Toyota Innova
"Mumbai To Pune"
Overall Rating: 4/5 stars
Thanks for your discounted price and giving excellent car rental service at Nagpur.

Kapil Sriwastava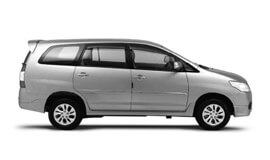 Toyota Innova
"Mumbai To Pune"
Overall Rating: 4/5 stars
It was my business trip car was good, driver was well behaved. Over all it was good experience. I like to recommend MyTaxiIndia

Praveen Singh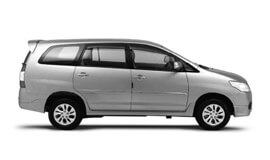 Toyota Innova
"Mumbai To Pune"
Overall Rating: 4/5 stars
It was very good Car and knowledgeable driver. We felt very comfortable during entire trip. I like to suggest one thing you should put some water bottle inside taxi. During summer it will be very nice. I hope you will adopt my suggestion.

Narayan Reddy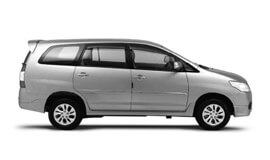 Toyota Innova
"Mumbai To Pune"
Overall Rating: 4/5 stars
It was my third trip of Indore. But this time this trip was very easy. My son had booked taxi for me online through mytaxiindia and i got surprised to see your coordination driver was on time at airport. It was the fixed price for entire trip and I had not paid anything extra. Wonderful..!!

Arun Khandelwal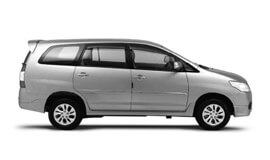 Toyota Innova
"Mumbai To Pune"
Overall Rating: 4/5 stars
First time I see such a excellent online car rental concept. Very affordable price and service. Car rental become much easier with MTI.

Narendra Shah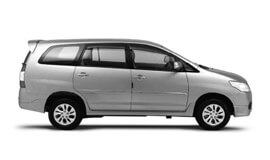 Toyota Innova
"Mumbai To Pune"
Overall Rating: 4/5 stars
We had booked a tempo traveller for 6 days tour. Tempo was very luxuries, seats was push back and there where good lag space. It was very comfortable journey at very reasonable price.

Denesh Rai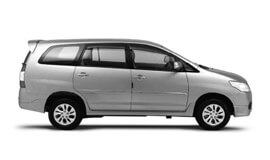 Toyota Innova
"Mumbai To Pune"
Overall Rating: 4/5 stars
Thanks for 700 Rs cash back. I like to recommend mytaxiindia for online Cab service. I found MTI price is very competitive among local cab operator. I got my cab detail one day before of my travel.

S. Kumar Rajan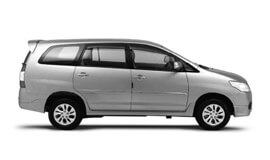 Toyota Innova
"Mumbai To Pune"
Overall Rating: 4/5 stars
Thanks for upgrading my cab. I have booked Indica for my one day local tour of Vishakhapatnam. But you upgrade my cab with Toyota Etios. Thanks for this complement.

Subba Reddy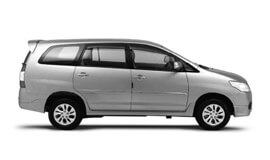 Toyota Innova
"Mumbai To Pune"
Overall Rating: 4/5 stars
It is really fantastic to book cab online. Very unique concept keeps it up.

Ravindar Kaur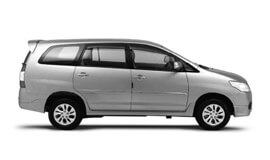 Toyota Innova
"Mumbai To Pune"
Overall Rating: 4/5 stars
I have been hiring taxi from Mytaxiindia from last 6 months. I must say your working style is very professional. In last 6 months I have not face any kind of problem. I wish you move your standard to the next level. Best of luck.

D.n Kapoor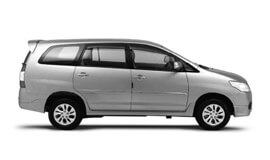 Toyota Innova
"Mumbai To Pune"
Overall Rating: 4/5 stars
It is very good step. Online taxi booking is very convenient and easy. Taxi booking in Mumbai was not easy task. Thanks

Vamika Singh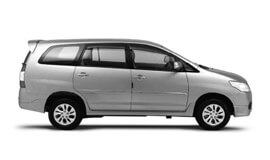 Toyota Innova
"Mumbai To Pune"
Overall Rating: 4/5 stars
I found you taxi price is very affordable. Taxi price in Hyderabad is like sky rocket.

Priyanka Agrawal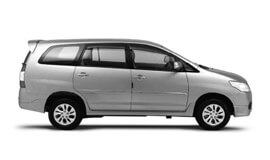 Toyota Innova
"Mumbai To Pune"
Overall Rating: 4/5 stars
My Taxi India gives me best car rental services, every time. Courteous, soft spoken and always available - Mr. Mihir is a good manager. At times, his advice helps you to rearrange your itinerary effectively and that is a bonus. His staff is decent, well mannered and very cooperative. His vehicles are well maintained and trouble free. With time, you realize the assets of his services.

Bharti Kumari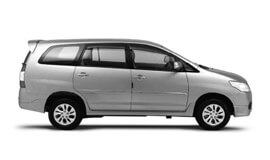 Toyota Innova
"Mumbai To Pune"
Overall Rating: 4/5 stars
Excellent car rental service at a reasonable price. Mr. Anshuman Mihir, the owner, is always available to assure all requests. I was in Honey Moon in Kolkata city, everything was perfect. Thanks again Mr. Anshuman Mihir and I will be back again.

Satyendra Pd. Chouhan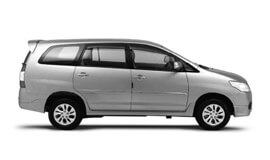 Toyota Innova
"Mumbai To Pune"
Overall Rating: 4/5 stars
I contact with Mr. Mihir during my Chennai to Kanyakumari trip planing through internet. He offers me a very good competitive package and provide me well condition Toyota Innova. We are very happy with his arrangements and his driver Kapil was also very cooperative and well mannered.

I want to say thanks My Taxi India Team Members! Deepa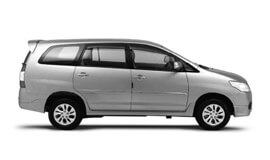 Toyota Innova
"Mumbai To Pune"
Overall Rating: 4/5 stars
Great package for Bangalore trip. The vehicle (Chevrolet Tavera) was well maintained and driver was very polite and accommodating and guide well read and very experienced! good job!

Deepanshu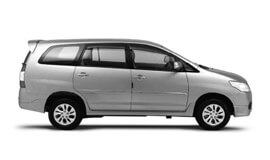 Toyota Innova
"Mumbai To Pune"
Overall Rating: 4/5 stars
During my honeymoon trip, Mr. Mihir putted at my disposal a taxi driver and a guide in Hyderabad location as well. The service was excellent. I really recommend, excellent ratio price over quality. Thank you very much Mr. Mihir, I will be back some day...

Satyanshu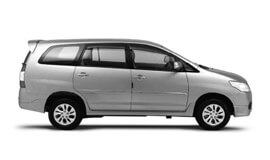 Toyota Innova
"Mumbai To Pune"
Overall Rating: 4/5 stars
When i had hired a car from Mytaxiindia Pvt. Ltd. in Jammu. Mr. Mihir had provided me well maintained Tavera with expert driver. The driver was good and helpful. I want to say thank all Mytaxiindia Team Member!

Ms. Soni Accountant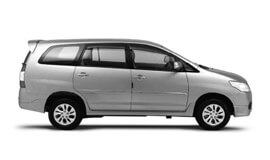 Toyota Innova
"Mumbai To Pune"
Overall Rating: 4/5 stars
Hi everybody! Checked on INTERNET and book onlince rental car, cab and taxi in good condition, 100% transaction gurantee, the service was nice & driver was caring and the deal was the cheapest. Mr. Mihir coordinated us very well. I want to say thank Mytaxiinda team member.

Abhishek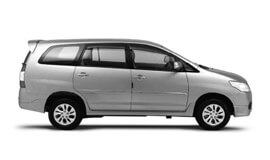 Toyota Innova
"Mumbai To Pune"
Overall Rating: 4/5 stars
Excellent Chandigarh-Shimla-Manali Tour: My Taxi India offers very affordable Package. I am very happy to get car rental services. The Driver is also good and well behaved. I will be back some day...

Bablu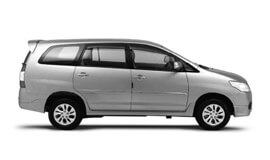 Toyota Innova
"Mumbai To Pune"
Overall Rating: 4/5 stars
One of the best car rental service in Ahmedabad, I will recommend to all my friend, best service provider. I have used Tavera from Mytaxiindia car rental services atleast 10 times, every time they are offering excellent car, cab and taxi services. Thank you so much!!!

Mr. Sailesh Jha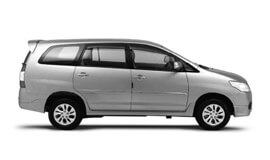 Toyota Innova
"Mumbai To Pune"
Overall Rating: 4/5 stars
I say thanks Mr. Mihir by providing a taxi at a needful time, that too within an hour, with an affordable price, great!!! keep your good work!!!!!

Mr. Dinesh Kushwaha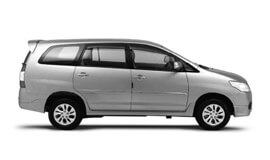 Toyota Innova
"Mumbai To Pune"
Overall Rating: 4/5 stars
Excellent services to be tried for once Services are just excellent. There vehicles are well condition they should be as there vehicles are just five months older, what should i say about the drivers they are kind humble polite and more over trustworthy. There Managers are smart,soft spoken and helpful and they do care for there clients. I really had a good time with them !!!!. you must try them for once.

Mr. Sonu Kumar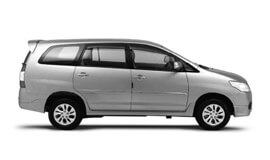 Toyota Innova
"Mumbai To Pune"
Overall Rating: 4/5 stars
My Taxi India is the fully professional all the way. We required 15-20 cars on a short notice for our delegation and I must congratulate Mr. Anshuman Mihir and his team to organize everything so professionally. All vehicles reported as per instructions and the chauffeurs were extremely helpful and courteous. Thanks for providing excellent services.

Mr. Sumit Kumar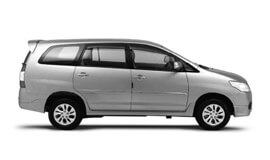 Toyota Innova
"Mumbai To Pune"
Overall Rating: 4/5 stars
My Taxi India Online car rental company gave me the well condition taxi for most reliable journey Trivandrum-Kanyakumari. The Driver behaviour was very good and very co-operative. I want to say thanks all Mytaxiindia team member.

Mr. Ajeet Kumar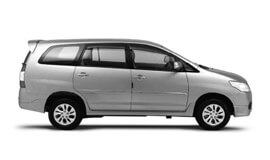 Toyota Innova
"Mumbai To Pune"
Overall Rating: 4/5 stars
Me and my friends around 5 pepole travel to Kashmir and Amritsar tour with Mytaxiindia and travels it was so nice trip and they give us best service. I will come back again. Good job Mr. Mihir. Thanks!

Ms. Deepa (assistant Manager)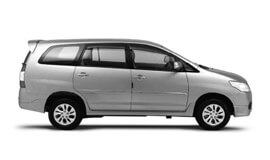 Toyota Innova
"Mumbai To Pune"
Overall Rating: 4/5 stars
I hired a car for Shimla-Manali-Shimla tour from My Taxi India Pvt. Ltd. The services provided were outstanding & satisfactory. Thanks all mytaxiindia team member!

Mr. Mahesh Rathore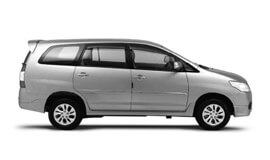 Toyota Innova
"Mumbai To Pune"
Overall Rating: 4/5 stars
one of the oldest travels (Mytaxiindia Pvt. Ltd.) has most of the variety of transports, efficient drivers, with knowledge of all tourist places even outstation, at reasonable costings... Thanks all mytaxiindia team member.

Ms. Deviyani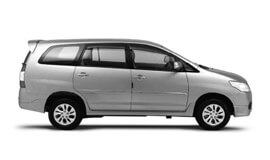 Toyota Innova
"Mumbai To Pune"
Overall Rating: 4/5 stars
I had booked a Tavera from Mytaxiindia.com for 4 days during my recent visit to Bangalore to Mysore. The over-all experience was very excellent. The owner, Mr Anshuman Mihir, provided us a well maintained vehicle that was safely driven by his driver, Mr. Sandeep. Roads are bad and the traffic chaotic, thus a good car and good driver matters a lot. Our safety is foremost in our thoughts when travelling with family and thus I would certainly recommend the car rental services Mytaxiindia.

I want to say thanks all My Taxi India team member. Mr. Pintu Yadav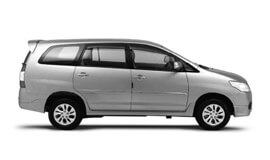 Toyota Innova
"Mumbai To Pune"
Overall Rating: 4/5 stars
The first time I visited mytaxiindia.com site it was as easy as to book a rental car, cab and taxi online. I had hired a car from Mumbai to Pune trip. ( Toyota Innova ) and guess I got it at a discount rate of just Rs.1000/- all inclusive. Then after arriving at the hotel the drive offered me a self drive option that they provide as my stay was for a week & decided to go by a small car. They helped me by payments via Credit Card. Everything was possible just at a Phone Call & at an ease!!

Thanks for providing excellent car rental services. Mr. Shashank Jha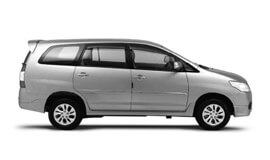 Toyota Innova
"Mumbai To Pune"
Overall Rating: 4/5 stars
This is the excellent experience for my journey (Goa to Pune). I booked Mahindra xylo one month back for Goa to Pune. They had provided me well condition vehicle. The driver behaviour was also good and guide me everytime. I suggest everybody to take reliable car, cab, taxi, tempo traveller and more vehicle for happy journey. Thank you so much My Taxi India Team Member.

Ms. Pinki Kumari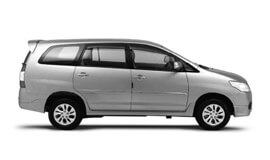 Toyota Innova
"Mumbai To Pune"
Overall Rating: 4/5 stars
My Taxi India Pvt Ltd is an online car rental company in India. We had provide well conditioned taxi for Tirupati local use at reasonable prices. My Taxi India team member was extremely cooperative and well behaved. The driver was Mr. Karan he was also guide me for best sightseen. I am very haapy to get excellent services.Thanks!

Mr. Ashok Kumar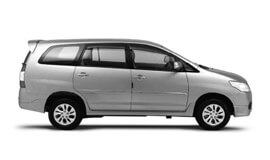 Toyota Innova
"Mumbai To Pune"
Overall Rating: 4/5 stars
My call was answered at the third ring. An extremely pleasant person answered, did not put me on hold and did not rush me. The driver was reached 3 minutes early in my pickup destination. Driver behavior was most excellent, he had also guide me for the best sigh-seen. I really appreciate Mytaxiindia Pvt. Ltd. and team members.

Ms. Indu Chouhan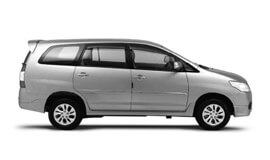 Toyota Innova
"Mumbai To Pune"
Overall Rating: 4/5 stars
one of the oldest travels company has most of the variety of transports, efficient drivers, with knowledge of tourist places even outstation, at reasonable costings. Thanks for providing me excellent services.

Ms. Kanchan Tyagi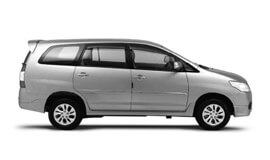 Toyota Innova
"Mumbai To Pune"
Overall Rating: 4/5 stars
My Taxi India Pvt Ltd .is an online car rental company in premium and high-end car sector. We had provide the latest luxury car, comfort and are most dependable.One of the best cab services provided in India. Delivered us Ontime Received timely and informative SMS Very happy to recommend them... I will come back again. Thanks all Team members.

Mr. Rajiv Ranjan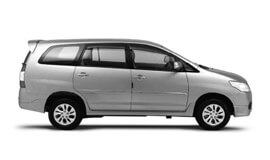 Toyota Innova
"Mumbai To Pune"
Overall Rating: 4/5 stars
Great package for Dharamshala-Kullu-Manali trip. The vehicle (Chevrolet Tavera) was well maintained and driver was very polite and accommodating and guide well and very experienced! Thanks for providing excellent services. Good job!

Mr. Sujeet Singh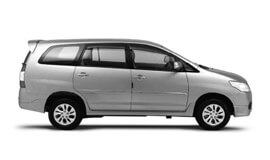 Toyota Innova
"Mumbai To Pune"
Overall Rating: 4/5 stars
This is the excellent experience for my journey (Ooty-Cochin-Ooty). I had booked Swift Desiire for excellent journey with my friends. They had provided me well condition vehicle. The driver behaviour was also good and guide me everytime. I suggest everybody to take reliable vehicle for happy journey. Thank you so much My Taxi India Team Member.

Mr. Sanjay Goswami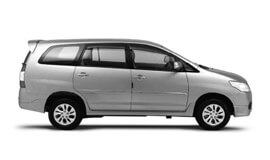 Toyota Innova
"Mumbai To Pune"
Overall Rating: 4/5 stars
When i contact with Mr. Mihir during my Jalandhar-Shimla trip planing through internet. He offers me a very good competitive package and provide us well condition Toyota Innova. We are very happy with his arrangements and excellent services. The driver was very cooperative and well mannered. I want to say thanks all My Taxi India Team Members!

Mr. Parveen Kumar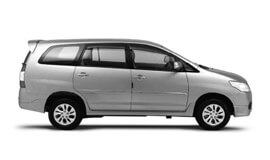 Toyota Innova
"Mumbai To Pune"
Overall Rating: 4/5 stars
I hired a car for Khajuraho-Bhopal tour from My Taxi India Pvt. Ltd. The services provided were outstanding & satisfactory. Thank you very much Mr. Mihir and all team members. I will be come back again...

Mr. Nitesh Sahu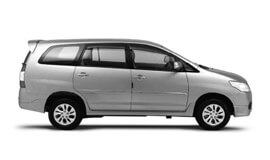 Toyota Innova
"Mumbai To Pune"
Overall Rating: 4/5 stars
We are very happy to get online car rental services from Mytaxiindia.com .The work very positively and with honesty. Some time We required 4-5 cars on a short notice for our delegation and I must congratulate Mr. Anshuman Mihir and his team to organize everything so professionally. All vehicles reported as per instructions and the chauffeur were extremely helpful. Thanks for their excellent services.

Mr. Shyamendra Bhatt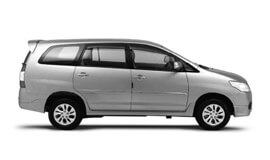 Toyota Innova
"Mumbai To Pune"
Overall Rating: 4/5 stars
My Taxi India is one of the oldest travels company in India, has most of the variety of transports, efficient drivers, with knowledge of all tourist places even outstation, at affordable prices... Thanks all mytaxiindia team member.

Ms. Bharti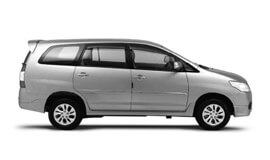 Toyota Innova
"Mumbai To Pune"
Overall Rating: 4/5 stars
My Taxi India online car rental company had provided us Luxury cars with extremely cooperative staff and well behaved English speaking Drivers. Delivered us Ontime received timely and inforamtive SMS Very happy to recommend them... I want to say thanks all Mytaxiindia Team members.

Mr. Sonal Vishwakarma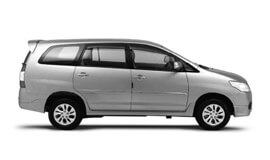 Toyota Innova
"Mumbai To Pune"
Overall Rating: 4/5 stars
I had booked online taxi for one day Trip (local) with my family. Mr. Anshuman Mirhir provided us well maintained Tavera with well behaved driver. The driver was very co-operative and well mannered. I am very happy to got excellent services. I wiil come back again.... Thanks!

Mr. Akhilesh Yadav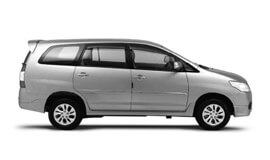 Toyota Innova
"Mumbai To Pune"
Overall Rating: 4/5 stars
I had booked a swift desire from Mytaxiindia.com for 2 days during my recent visit to Tiruchirapalli-Ooty. The over-all experience was very excellent. The owner, Mr Anshuman Mihir, provided us a well maintained vehicle with professional driver, Mr. Alok Sharma. The driver behaviour was very good. Thanks all Mytaxiindia team member!

Mr. J.k Patel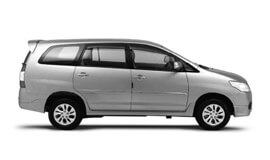 Toyota Innova
"Mumbai To Pune"
Overall Rating: 4/5 stars
This is the excellent experience for my journey (Nainital to Mussoorie). I had booked tavera online . They had provided me well condition vehicle. The driver behaviour was also good and guide me everytime. I suggest everybody to take reliable car, cab, taxi, tempo traveller and more vehicle online for happy journey. Good Job!

Ms. Shruti Sing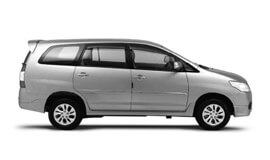 Toyota Innova
"Mumbai To Pune"
Overall Rating: 4/5 stars
My Taxi India Provide us great packages for Ranchi-Patna trip. The vehicle (Chevrolet Tavera) was well maintained and driver was very well mannered and guide me always well. Thanks for providing excellent services! Good job.

Mr. Arun Chatturvedi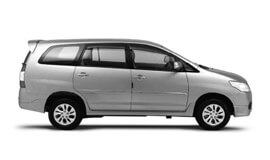 Toyota Innova
"Mumbai To Pune"
Overall Rating: 4/5 stars
I had booked a swift desire from Mytaxiindia for outstation use. The over-all experience was very excellent. The owner, Mr Anshuman Mihir, provided us a well maintained vehicle for safe and reliable journey with expert driver, Mr. Gagandeep. I want to say Thanks for all Mytaxiindia team member!

Ms. Kiran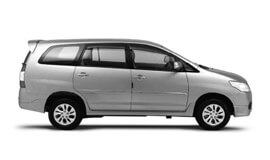 Toyota Innova
"Mumbai To Pune"
Overall Rating: 4/5 stars
My Taxi India give us best on time rental car for happy journey in Orissa-Kolkata. Mr. Mihir is a good manager and his staff is decent, well mannered and very cooperative. The Driver was expert, wll behaved and guide me always for best sighseeing. Thanks!

Mr. Abhishek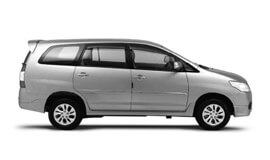 Toyota Innova
"Mumbai To Pune"
Overall Rating: 4/5 stars
We had booked rental taxi online from Mytaxiindia.com. Mr. Anshuman Mihir, the owner, is always available to assure all requests. I was in Honey Moon in Mysore city, everything was perfect. I am very happy to get excellent car rental services. Thanks for all Mytaxiindia team member!

Mr. Shyam Kumar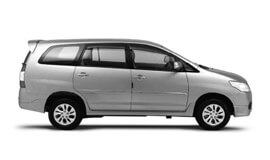 Toyota Innova
"Mumbai To Pune"
Overall Rating: 4/5 stars
It good but if i compare with my last car rental experience then is not so fine, Last month i hired car from Olacabs and Olacabs is basically technology oriented company. Olacabs app make cab booking more easier.

Arpit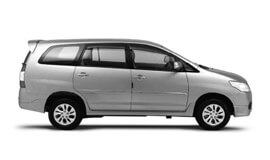 Toyota Innova
"Mumbai To Pune"
Overall Rating: 4/5 stars
My Taxi India provides most of the variety of transports, efficient drivers, with knowledge of mist tourist places even outstation for most excellent journey at affordable prices. Good Job. I want to say Thanks all Mytaxiindia team member!

Mr. Shiv Kumar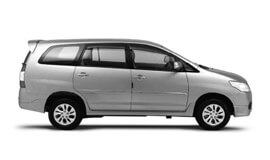 Toyota Innova
"Mumbai To Pune"
Overall Rating: 4/5 stars
My Taxi India is an online car rental company situated in Delhi. We had booked a taxi online from Mytaxiindia online portal for Ranchi to Patna Journey with my friends. Delivered us Ontime Received timely and inforamtive SMS Very happy to recommend them... I will come back again. Thanks all Mytaxiindia Team members.

Mr. Animesh Mukhrjee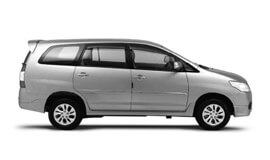 Toyota Innova
"Mumbai To Pune"
Overall Rating: 4/5 stars
This is the excellent experience for my journey Vadodara-Bikaner-Jaipur-Vadodara. I had booked Swift Dezire from Mytaxiindia online portal for happy journey with my friends. They had provided me well condition vehicle. The driver behaviour was good and guide me everytime. I suggest everybody to take reliable vehicle with Mytaxiindia. Thank you so much My Taxi India Team Member.

Ms. Shruti Singh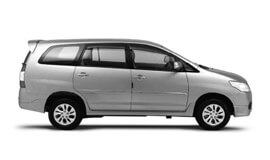 Toyota Innova
"Mumbai To Pune"
Overall Rating: 4/5 stars
Mr. Anshuman Mihir provide us great package for Agra-Mathura-Agra trip. The vehicle was well maintained and driver was well mannered and accommodating and guide well and very experienced! Thanks for providing excellent services. I will come back again...

Ms. Khusboo Sharma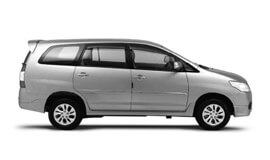 Toyota Innova
"Mumbai To Pune"
Overall Rating: 4/5 stars
I had booked a Tavera from Mytaxiindia online portal for 7 days during my recent visit to Himachal-Shimla-Manali-Kullu-Dharamshala. The over-all experience was very excellent. The driver, Mr. Kuldeep was well mannered. He was always guide me and treat us well. I was very happy to get excellent car rental services. Thanks all Mytaxiindia team member!!!

Ms. Nidhi Singh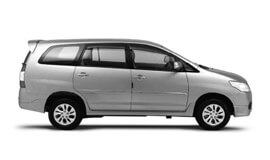 Toyota Innova
"Mumbai To Pune"
Overall Rating: 4/5 stars
My Taxi India had provided us neat and clean taxi for customized solution as per our need. Rates are fairly reasonable & all charges are explained well in advance. Mr Anshuman Mihir is very co-operative. I hired a Tavera for 2 days for Outstation use. My all over experience was excellent. Thank you so much!

Mr. Tej Pratap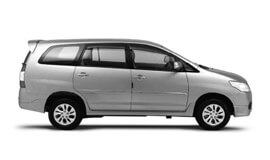 Toyota Innova
"Mumbai To Pune"
Overall Rating: 4/5 stars
I contact with Mr. Mihir during my Lucknow to Varanasi trip planing through internet. He offers me a very good package and provide me well condition taxi for most excellent journey. We are very happy with his arrangements and his driver Mr. Ramesh was also very cooperative and well mannered. Thanks for providing excellent services.

Mr. Rudreshwar Pratap Singh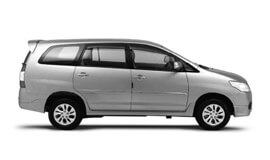 Toyota Innova
"Mumbai To Pune"
Overall Rating: 4/5 stars
Affordable package for Ladakh-Leh-Jammu-Srinagar trip. The vehicle was well maintained and driver was very co-operative and accommodating and guide well. The driver was very experienced. I want to say Thanks for providing excellent services!

Mr. Mahendra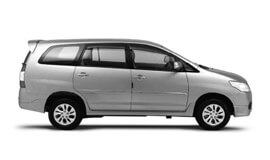 Toyota Innova
"Mumbai To Pune"
Overall Rating: 4/5 stars
One of the best car rental service service provider in Karnataka, I will recommend to all my friend. I have used Tavera from Mytaxiindia car rental services atleast 4 times, every time they had offered excellent excellent vehicle for most excellent journey. Thank you so much all Mytaxiindia team member!!!

Ms. Rinki Mishra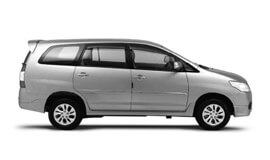 Toyota Innova
"Mumbai To Pune"
Overall Rating: 4/5 stars
I say thanks Mr. Mihir by providing a taxi at a needful time for Punjab to Shimla trip with my friends, that too within an hour, with an affordable price, great!!! Thanks for providing excellent services. Good job!

Mr. Rupesh Tiwari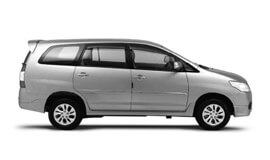 Toyota Innova
"Mumbai To Pune"
Overall Rating: 4/5 stars
Excellent Bhopal-Ujjain Tour: My Taxi India offers very affordable Package for pleasant journey. I am very happy to get excellent car rental services. The Driver was well mannered and English speaking. I will be back some day... Thanks!

Mr. Shivam Chaturvedi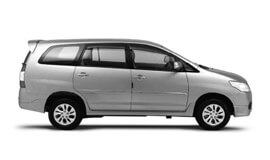 Toyota Innova
"Mumbai To Pune"
Overall Rating: 4/5 stars
One of the best car rental service in Guwahati, I will recommend to all my friends and family member. I had used Tavera from Mytaxiindia car rental services atleast 5 times, every time they are offering excellent taxi services. Thank you so much!!!

Ms. Gunika Malhotra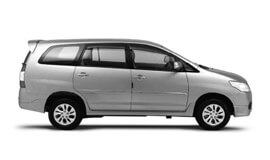 Toyota Innova
"Mumbai To Pune"
Overall Rating: 4/5 stars
I had booked a Taxi from Mytaxiindia.com for visit to Bagdogra-Darjeeling-Kolkata-Bagdogra. The over-all experience was excellent. The owner, Mr Anshuman Mihir, provided us a well maintained Tavera that was safely driven by his driver, Mr. Aakash. I want to say thanks all My Taxi India team member.

Mr. Sanjay Kushwaha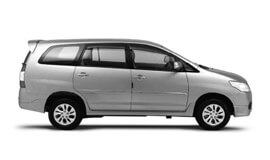 Toyota Innova
"Mumbai To Pune"
Overall Rating: 4/5 stars
The first time I visited mytaxiindia.com. I had hired a car from Patna to Ranchi trip at affordable prices. I got just Rs.1000/- cash back on taxi booking. This driver behaviour was good. They helped me every time and Mytaxiindia team member also supported us 24x7 hours and solve my all queries. Thanks for providing excellent services.

Mr. Aalok Mishra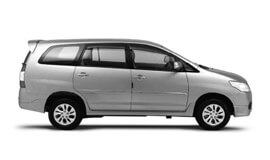 Toyota Innova
"Mumbai To Pune"
Overall Rating: 4/5 stars
We hired the Toyota Innova for Local Kerala sight seeing and the chauffeur was very friendly and the car was in very good condition . I am very happy to get this excellent services. Thanks for all support team member.

Ms. Jyoti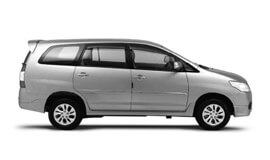 Toyota Innova
"Mumbai To Pune"
Overall Rating: 4/5 stars
Superb ! Your website is user friendly. Your fleet list covers almost all the latest vehicles. Good job!

Mr. Rajiv Ranjan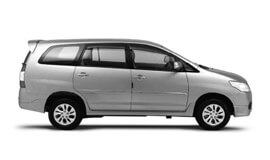 Toyota Innova
"Mumbai To Pune"
Overall Rating: 4/5 stars
This company is a very good and provide excellent car rental service , very good response , lowest & best price , so when you plan to Kanyakumari local, outstation, transfer and more purposes, visit Mytaxiindia online portal and book online taxi. Mr Anshuman Mihir is very co-operative and support 24x7 Hours. Good Job!

Mr. Suraj Nishad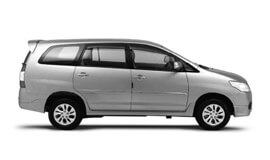 Toyota Innova
"Mumbai To Pune"
Overall Rating: 4/5 stars
Mr. Anshuman Mihir provide us good conditions Car and also provide english speaking driver in my budgeted rates, punctuality, time keeping. I am very happy to get excellent services. I want to say thanks all My Taxi India Team Member!!!

Mr. Vivek Tiwari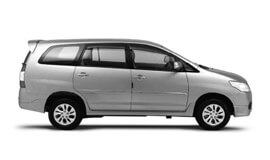 Toyota Innova
"Mumbai To Pune"
Overall Rating: 4/5 stars
My Taxi India is providing car rental services for reliable journey. Rates are fairly reasonable & all charges are transparent. Mr. Anshuman Mihir is very co-operative and well manered. I had hired a Tavera for 4 days for Haryana-Agra-Jaipur Tour. My experience was a very good. I will come back again. Thanks!

Mr. Arun Verma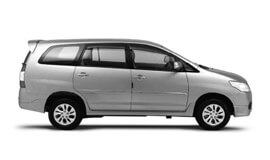 Toyota Innova
"Mumbai To Pune"
Overall Rating: 4/5 stars
My Taxi India give us best car rental services for Mussorie-Delhi trip - Mr. Mihir is a very good manager. At times, his advice helps you to rearrange your itinerary effectively. His staff is decent, well mannered and very cooperative. Mr. Mihir had prodie us well conditioned vehicles with english spoken driver. I am very happy to get excellent services. I wish many poeple like it. Thanks for support!

Ms. Rupali Singh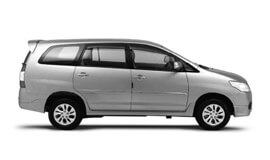 Toyota Innova
"Mumbai To Pune"
Overall Rating: 4/5 stars
My Taxi India is the best car rental company in India, which offers rental car, cab, taxi and more vehicle for safe and reliable journey across India. When, I had booked a Tavera for Sikkim to Darjeeling Trip with my family. Mr. Mihir provide us well maintained vehicle for reliable journey. I am very happy to get excellent services.Thank you so much!

Mr. Gaurav Chouhan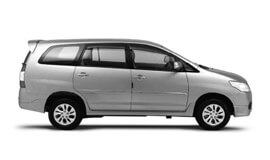 Toyota Innova
"Mumbai To Pune"
Overall Rating: 4/5 stars
Hello My Friends, If you want to hire taxi in Noida, go to My Taxi India and book your taxi online at attractive prices. you can compare prices across different car types and rent cars online. I want to say thanks all My Taxi India team member!!!

Anuj Verma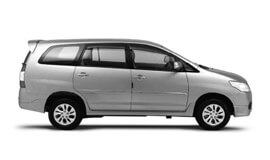 Toyota Innova
"Mumbai To Pune"
Overall Rating: 4/5 stars
Last month i was looking for transport facility for Leh to Jammu & Kashmir Trip. I search on the internet and found this service called Roundtrip cab. I called them for assistance and they gave me options to select the cab as per our requirement. I booked a cab and wait for the response from their end. Within a time period their cab reaches our source and they delivered us at our destination. It was nice experience as this driver was very supportive and well mannered. I would recommend this service to my friends and relative. Good Job!

Mr. Ankush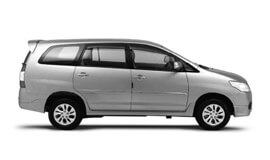 Toyota Innova
"Mumbai To Pune"
Overall Rating: 4/5 stars
We hired the Toyota Innova for Local Coimbatore sight seeing and the chauffeur was very friendly and the car was in very good condition . My tours was excellent. I am very happy to get excellent services. Thanks all My Taxi India team member!

Ms. Anjali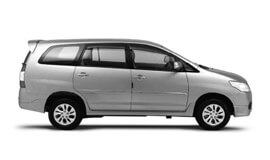 Toyota Innova
"Mumbai To Pune"
Overall Rating: 4/5 stars
We had a 10 Tavera for wedding usage. Mr. Anshuman Mihir was provide me well condition vehicle on time with professional drivers. All drivers behaviour was good. I am very impressive to get excellent services. Thanks!

Ms. Aprajita Kaur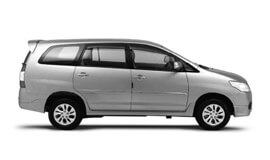 Toyota Innova
"Mumbai To Pune"
Overall Rating: 4/5 stars
My Taxi India is the best car rental service in India, I will recommend to all my friend, best service provider. I had used Tavera for Bhubaneswar-Gawalior trip with my friends. Over all experience was good. I want to say thanks all My Taxi India Support Team Member.

Mr.sxairen Sanchez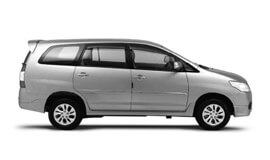 Toyota Innova
"Mumbai To Pune"
Overall Rating: 4/5 stars
My Taxi India had provide us best on time rental car for Tamilnadu-Ooty trip - Mr. Mihir is a very co-operative person and his staff is decent, well mannered and very cooperative. I am very happy to get excellent services. I wish many poeple like it. Thanks for support!

Mr. Kapil Verma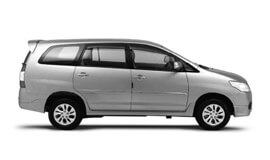 Toyota Innova
"Mumbai To Pune"
Overall Rating: 4/5 stars
I had booked a Tavera for Mohali to Shimla Trip with my family. Mr. Mihir provide us well maintained vehicle for reliable journey. I am very happy to get excellent services.Thank you so much all My Taxi India team member!

Mr. Anuj Verma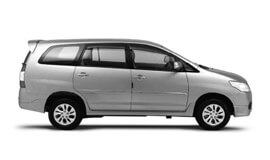 Toyota Innova
"Mumbai To Pune"
Overall Rating: 4/5 stars
I enjoyed the overall experience and the car was very good condition. Overall the car & pick up/ drop off was good, i enjoyed a lot my journey with My Taxi India. Mr. Anshuman Mihir had provide us expert driver. The driver behaviour was good.. will recommend to others also !!!

Mr. Rahul Dubey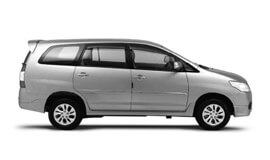 Toyota Innova
"Mumbai To Pune"
Overall Rating: 4/5 stars
I am glad to have availed your services and must appriciate the efficiency of your team. Thank you,We will be recommending your services to all our friends.For my next visit i would prefer him only. Thanks All My Taxi India Team Member!!!

Mr. Sumit Kulkarni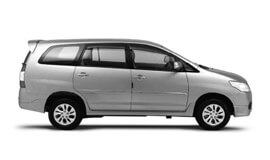 Toyota Innova
"Mumbai To Pune"
Overall Rating: 4/5 stars
Excellent service and very professional. Taxi was perfect conditions and very polite and safe driver. The agency organized accommodation and safari tour for us too and the deal proposed was of excellent value for money. Thank you so much!!!

Mr. Raman Kumar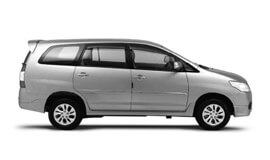 Toyota Innova
"Mumbai To Pune"
Overall Rating: 4/5 stars
My Taxi India had provided me well conditioned taxi for customized solution as per our need. Rates are fairly reasonable & all charges are explained well in advance. Mr Anshuman Mihir is very co-operative. I hired a Tavera for 2 days for Outstation use. My all over experience was most excellent. Thanks all My Taxi India support team member!

Mr. Dharmesh Chaturwedi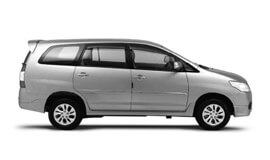 Toyota Innova
"Mumbai To Pune"
Overall Rating: 4/5 stars
I had booked a Tavera from Mytaxiindia.com for 2 days for outstation use. The over-all experience was very excellent. The owner, Mr Anshuman Mihir had provided us a well maintained tavera that was safely driven by his driver, Sunil. I am very happy to get excellent services. Thanks!

Mr. Mukesh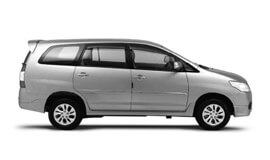 Toyota Innova
"Mumbai To Pune"
Overall Rating: 4/5 stars
My Taxi India provides online car rental services for customized solution as per one's need. Rates are fairly reasonable & all charges are explained well in advance. I had hired a Innova for 4 days for Tirupati to Nashik trip with my family. The chauffeur were excellent. It was a very good experience in my life. Thanks for all Mytaxiindia team member!

Mr. Rajesh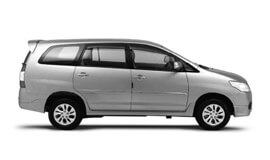 Toyota Innova
"Mumbai To Pune"
Overall Rating: 4/5 stars
I enjoyed the overall experience and the car was very good condition. Overall the car & pick up/ drop off was good, i enjoyed a lot my journey with My Taxi India. Mr. Anshuman Mihir had provide us expert driver. The driver behavior was excellent.. I will recommend to others also !!!

Mr. Shailender Pratap Singh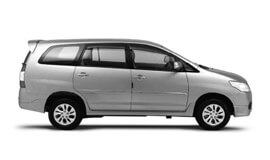 Toyota Innova
"Mumbai To Pune"
Overall Rating: 4/5 stars
It is to thank you for your services rendered to me in my Gangtok trip. More than everything Mr Umesh Thapa ensured that it was really my taxi. Hat's of to your hospitability and homely atmosphere. Mr Thapa is an asset with you.

Mr. Thapa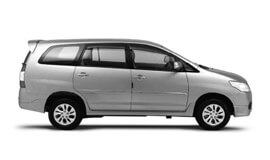 Toyota Innova
"Mumbai To Pune"
Overall Rating: 4/5 stars
Hi everyone! Checked on INTERNET and book onlinee rental taxi at affordable prices, 100% transaction gurantee, when, i hired a rental taxi online for Andhra Pradesh to Hyderabad trip. Service was excellent & driver was caring and the deal was the cheapest. Mr. Mihir coordinated us very well. Good job. Thanks!

Mr. Deepak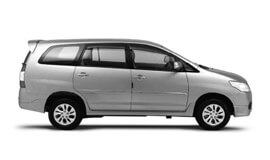 Toyota Innova
"Mumbai To Pune"
Overall Rating: 4/5 stars
Excellent Corbett to Rishikesh Trip: My Taxi India offers very affordable Package. I am very happy to get online car rental services. The Driver was also good and well behaved. I will back again...

Mr. Santosh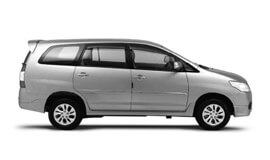 Toyota Innova
"Mumbai To Pune"
Overall Rating: 4/5 stars
Great package for Nagpur to Pune trip. The vehicle (Chevrolet Tavera) was well maintained and driver was very co-operative and accommodating and guide well read and very experienced. Good Job. I want to say thanks all My Taxi India team member!

Mr. Balram Chouhan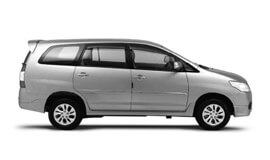 Toyota Innova
"Mumbai To Pune"
Overall Rating: 4/5 stars
I enjoyed the overall experience and the car was very well conditioned. Overall the car & pick up/ drop off was excellent, i enjoyed a lot my journey (MP to Gwalior Trip) with My Taxi India. Mr. Anshuman Mihir had provide us expert driver. The driver behaviour was excellent.. I will recommend to others also !!! Thanks!

Mr. Abhishek Jain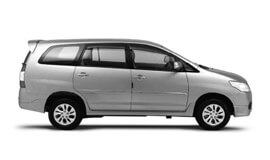 Toyota Innova
"Mumbai To Pune"
Overall Rating: 4/5 stars
My Taxi India is one of the best online car rental company in India. Commitment and dedication of the Mytaxiindia is wonderful. Driver's behavior is so nice. And got the complete information about my tour from support team member in appropriate time. Totally i was very satisfied. Good job! Thanks...

Mr. Shiv Kumar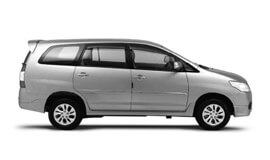 Toyota Innova
"Mumbai To Pune"
Overall Rating: 4/5 stars
It is very good service very much satisfied, can be recommended for all and received time to time update since booking till the trip completed. I want to say thank all My Taxi India team member.

Mr. Johnson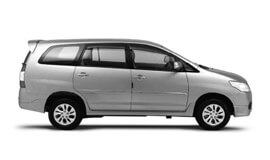 Toyota Innova
"Mumbai To Pune"
Overall Rating: 4/5 stars
Uttranchal is my hometown. I had book rental taxi from Mytaxiindia for ourstation with my friends. Mr. Anshuman Mihir provide use best on time car. My trip was so excellent. I want to say thanks all My Taxi India support team member.

Mr. Shailendra Pratap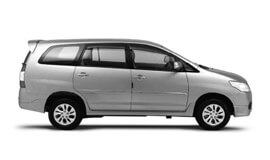 Toyota Innova
"Mumbai To Pune"
Overall Rating: 4/5 stars
I hired one Indica from Mytaxiindia as I have to visit Assam to Bagdogra Trip with my family. The price offered by Mytaxiindia was affordable, reasonable and comes under my budget. Not only the price but the service, the driver and the car everything was appreciable. Good job! Thanks!!!

Mr. Rudreshwar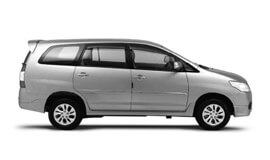 Toyota Innova
"Mumbai To Pune"
Overall Rating: 4/5 stars
I hired Tavera From My Taxi India for our trip to Thanjavur to Cochin with my friends, we think it was the single most important factor in the success of our trip. The owner, Mr. Anshuman Mihir, made it very easy to make our arrangements. Good Job. Thanks all Mytaxiindia team member!!!

Mr. Arvind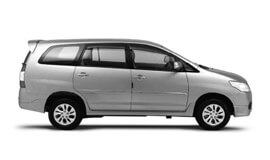 Toyota Innova
"Mumbai To Pune"
Overall Rating: 4/5 stars
Tried this Mytaxiindia online car rental company today and I must say I am truly impressed. I had booked a Tavera from Mytaxiindia.com for 2 days for outstation use. The over-all experience was very excellent. Thanks! I will recommend to others also..

Mr. Sunil Pathak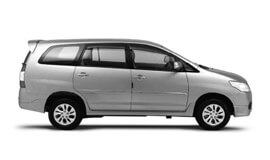 Toyota Innova
"Mumbai To Pune"
Overall Rating: 4/5 stars
My Taxi India provide us best on time rental car, every time. Courteous, soft spoken and always available - Mr. Mihir is a good manager. At times, his advice helps you to re-arrange our itinerary effectively and that is a bonus. His staff is very cooperative. His vehicles are well maintained and trouble free. With time, you realize the assets of his services. Good Job!

Ramesh Tiwari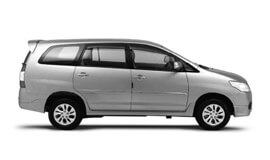 Toyota Innova
"Mumbai To Pune"
Overall Rating: 4/5 stars
Excellent car rental service at a reasonable price. Mr. Anshuman Mihir, the owner, is always available to assure all requests. I was in Honey Moon in Maharashtra city, everything was excellent. Thanks for providint excellent services.

Mr. Anuj Pandey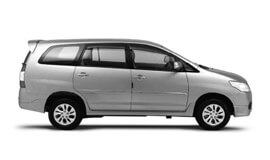 Toyota Innova
"Mumbai To Pune"
Overall Rating: 4/5 stars
Thanks for making my holiday such a special and memorable experience by providing an excellent car rental services for Pathankot to Manali trip with my family and Mr. Mihir provides us facilities were outstanding, Manali ...trusting you proved worthy and I look forward to use your expertise for my future travel also.

Dr. S.k. Bhattacharya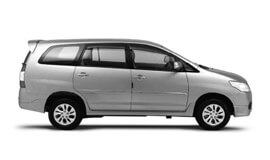 Toyota Innova
"Mumbai To Pune"
Overall Rating: 4/5 stars
One of the best taxi rental services given by Mr Anshuman Mihir. I am the oldest client of them. I always use the taxi, tour package given by them. At last thanks to them for making the trip always happy!!! I want to say thank all My Taxi India Team Member.

Anjali Verma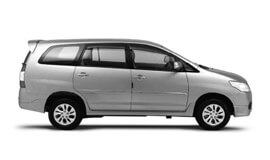 Toyota Innova
"Mumbai To Pune"
Overall Rating: 4/5 stars
Hi everybody! Checked rental car, cab, taxi and more vehicle on INTERNET and book online, 100% transaction gurantee, the service was excellent & driver was caring every time and the deal was the cheapest. Mr. Mihir coordinated us very well. I want to say thanks all Mytaxiinda team member.

Mr. Prem Bhatt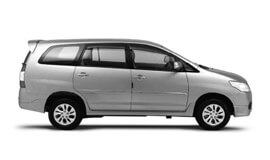 Toyota Innova
"Mumbai To Pune"
Overall Rating: 4/5 stars
Excellent Tour with my friends in Aurangabad: My Taxi India offers very affordable car rental Packages. I am very happy to get car rental package and enjoy every moment in Aurangabad. The Driver was also good and well behaved. I will be back some day...

Mr. Prittam Daas