Hire Low Price Taxi For India Tour
At My Taxi India, we provide all kinds of car rental services; half day, full day, custom package, on kms basis.
Our well maintained fleet of cars include Toyota Innova, Tata Indica, Chevrolet Travera, Tata Sumo, Mahindra Scorpio, Mahindra Xylo, Tata Indigo, Maruti Swift Desire, and many more.
We guarantee the best car rental services in India at highly affordable prices. Our cab rental services are available in all major cities around the country including Delhi, Mumbai, Kolkata, Chennai, Bangalore, Hyderabad, Jammu, Srinagar, Chandigarh, Ahmedabad, Pune, Shirdi, Cochin, Trivandrum, Kashmir, Indore, Kanyakumari, Haryana, Mussoorie, India, Madhya Pradesh, Gangtok, Visakhapatnam, Uttaranchal, Assam, Thanjavur, Jhansi, Manali, Mangalore, Varanasi, Jharkhand, Jaipur, Haridwar, Andhra Pradesh, Corbett, Lonavala, Ludhiana, Orchha, Hubli, Darjeeling, Rishikesh, Portblair, Bikaner, Bihar, Gujrat, Tiruchirapally, Nainital, Kerala, Rajasthan, Dehradun, New jalpaiguri, Gaya, Katra, Uttar Pradesh, Dharamshala, Ooty, Jalandhar, Khajuraho, Kovalam, Punjab, Bhopal, Guwahati, Bagdogra, Patna, Char Dham Yatra, Madurai, Shimla, Jaisalmer, Ujjain, Vadodara, Agra, Himachal, Hampi, Lucknow, Ladakh, Karnataka, Mohali, Jabalpur, Imphal, Jodhpur, Gwalior, Udaipur, Orissa, Mysore, Amritsar, Ranchi, Sikkim, Noida, Leh, Coimbatore, Mathura, Bhuvaneshwar, Tamilnadu, Meerut, Maharastra, Kozhikode, Pathankot, and Kullu.
24 Hour Service Center
Our unique 24 hour service center is dedicated to help travellers reach us anywhere anytime for services. The team of representatives are ready to help you with information on services, prices, booking, and suggestions on trip. They will also book a taxi hire service for you at anytime you wish to.
Our Cab Hire Packages
Check out our most popular cab hire packages:
Delhi-Shimla-Manali-Dharamsala-Dalhousie-Delhi
Delhi-Shimla-Delhi, Delhi-Mussoorie-Haridwar
Delhi-Corbett-Ranikhet-Kausani-Nainital-Delhi
Delhi-Jaipur-Ranthambhore-Agra-Delhi
Jaipur-Pushkar-Udaipur-Mountabu-Ranakpur-Jodhpur-Jaisalmer-Bikaner-Jaipur
Madurai-Rameshwaram-Kanyakumari-Madurai
Bangalore-Mysore-Ooty-Bangalore
Cochin-Munnar-Thekkady-Kumarakom-Alleppey-Kovalam-Kanyakumri-Trivendrum
Aurangabad-Shirdi-Shanishingnapur-Aurangabad
Mumbai-Shirdi-Sanishingnapur-Mumbai
Indore-Ujjain-Omkareshwar-Indore
New-Jalpaiguri-Bagdogra-Darjeeling
Cochin-Munnar-Kumarakom-Kovalam-Cochin
New-Jalpaiguri-Bagdogra-Darjeeling-Kalimpong
New-Jalpaiguri-Bagdogra-Darjeeling-Gangtok
India Cab Rental Services for Local Travel
At My Taxi India, we undertake extreme pride in ensuring state of the art service to travellers who wish to travel across the country for various reasons. The service is available widely within city limits.
Our local taxi rental services are categorized into the following:
Full Day Hire Service
The Full Day service is offered as a small package of cab rental services. The motive here is to ensure well maintained cars for local city usages in India. You can avail this service any time you wish. We are available both online and offline. The Local Full Day service will be available for a variety of local trips including sightseeing, shopping, attending meetings, seminars, visiting hospitals, and a lot more.
Half Day Hire Service
This is another small package service for local city tour usages anywhere in India. We offer this service for half day car hire services including Airport Transfer in India, Car rental service for Marriage, party and event, Corporate Cab Rental in India, Railway Transfer, visiting hospitals and a lot more.
India Transfer Taxi Rental Services
If you are looking forward to enjoy convenient pickups and drops facility from one destination to the other within country such as hotels pickups and drops, airport pickups and drops, railway station pickups and drops, and bus stand pickups and drops. Our chauffeur will reach you at the appointed destination in time.
India Cab Rental Services for Outstation Travel
We offer premier quality outstation travel services to customers who wish to tour around cities across the states. The packages are ideal for romantic weekend getaways, adventure trip with friends, college tours and excursions, and family leisure trip etc. outside the city limits. The programs are arranged as per your specific interests, budget and needs. Special group packages are also available around the country. The cars will be sent precisely to accommodate group size required.
The Outstation Cab Rental Service is divided into the following:
Roundtrip Hire Service
At My Taxi India, we offer to and fro service for those who wish to make to and fro trip to the country. The service can also be availed for multiple destinations from India.
One Way Drop Hire Service
The cab hire service is also a specialized one way service. We offer this to tourists who need one way drop to their destinations from any India.
Multi City Travel Hire Service
As the name suggests, the package is beneficial for those who plan to visit many cities together across the country within a stipulated period of time.
Customized Car Rental Packages from India
We offer this package for clients who wish to get services customized according to their travel requirements. The packages are usually categorized under the following:
Honeymoon car rental packages
Family car rental packages
Adventure car rental packages
Pilgrimage car rental packages
Corporate car rental packages
The packages are created keeping in mind specific requirements of travellers.
Apart from the above mentioned packages, we also offer special India city sightseeing tours and any other customized cab rental packages.
Weather
The weather of India is usually categorized as cool winters, warm summers, and wet monsoons. There are certain regions across the country that experience extreme climatic conditions. The country enjoys three major seasons:
The arrival of spring and autumn seasons is brief. Generally, the weather condition in India is favourable for tourists. However, it is always wise to check out details of weather related problems that may occur.
Population
Present population of India (year) 2014 is estimated to be 1.27 billion.
Major Business
The economy of India is ranked as the 10th largest in the world by nominal GDP. It enjoys the third largest rank in the world by purchasing power parity (PPP). Industry and services in India accounts for 26 per cent of GDP and employs 22 per cent of the total workforce. Some of the most dominating industries of the country include textile, information technology, retail, tourism, mining, agriculture, banking and finance, and energy and power.
Best Places Visit in India
India is a beautiful country and one of the most desired tourist destinations across the world. The unique and diverse culture of the country and fantastic geographical features attract millions of tourists to the country each year. The country is a federal union of states. With twenty-eight states and seven union territories, it is almost impossible to list the best places to visit in the country in a single page. However, here is the tip of iceberg to help you understand the tour prospects of this magnificent country better:
Agra
New Delhi
Jammu and Kashmir
Khajjiar
Shimla
Nainital
Dalhousie
Varanasi
Jodhpur
Jaipur
Jaisalmer
Manipur
Darjeeling
Kutch
Goa
Matheran
Coonoor
Alleppey
Munnar
Lakshadweep Islands
Andaman and Nicobar
Golden Temple
Customer Review
Post Your Review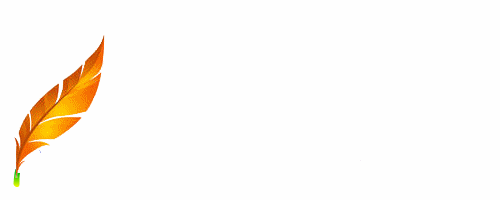 Your Name:
Your Email:
Your City:
Vehicle Used:
Your Review:
YOUR RATING
1 2345
Vehicle:
Price:
Driver Behavior:
Customer Support
Web Portal:
Car, Cab And Taxi Rental Services In India
are reviewed by
3
users with an Average rating of

4

/

5
Ms. Indu Chouhan at Jharkhand on 30 Jan, 2014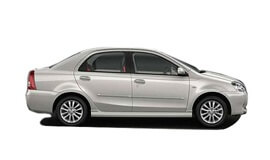 Toyota Etios
My call was answered at the third ring. An extremely pleasant person answered, did not put me on hold and did not rush me. The driver was reached 3 minutes early in my pickup destination. Driver behavior was most excellent, he had also guide me for the best sigh-seen. I really appreciate Mytaxiindia Pvt. Ltd. and team members.
Mohit at New Delhi on 09 Jan, 2014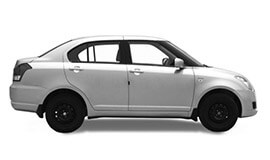 Maruti Swift Dzire
I had booked a swift desire from Mytaxiindia.com for 4 days during my recent visit to Shimla and Manali. The over-all experience was very excellent. The owner, Mr Anshuman Mihir , provided us a well maintained car that was safely driven by his driver, Kuldeep. Roads are bad and the traffic chaotic, thus a good car and good driver matters a lot. Our safety is foremost in our thoughts when travelling with family and thus I would certainly recommend the car rental services Mytaxiindia. I want to say lot of thanks My Taxi India Team member!
More Reviews